Am I the only one who thinks "man, there are SO MANY books I am DYING to read, if I just sit down this week/weekend and blow off everything else I can blow through at least three or four" ? And then if I do get a chance to read I might read half a book? It's a sickness. I want to read them ALL. (I'm sure you all relate.) Now this list happens to be all romance, but you should know that I have a good half-dozen self-help type books, a couple running books, and a couple suspense books weighing down my kindle as well. And that's just the ones I "really, really" want to read.
1.
Bad News Cowboy
by Maisey Yates. If I'm being honest here, I'm about 2/3rds done and I'm struggling a bit. This should be a storyline that I love, and I loved the first two in this series to pieces, but this one isn't really doing it for me. I owe it to the first two to finish this one.
2.
Sweet Southern Nights
by Liz Talley. I love Talley's realistic (and still romantic!) grownups in her books. They are settled, they know what they want, and they aren't all superheros.
3.
The Liar
by Nora Roberts. I got my library hold in last weekend, and it's an e-book (of course) so I can't cheat and keep it out longer than my turn.
4.
Saint Anything
by Sarah Dessen. My number came up a second time at my library. I am determined to read it this time. I have not heard ONE bad word about it.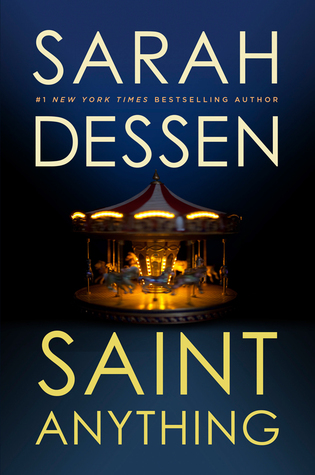 5.
Second Chance Summer
by Jill Shalvis- Because it came out weeks ago and I still can't believe I haven't read it.
The good news is that I already know that I read Roberts and Shalvis fairly quickly (cause I can't make myself stop) and I'm over half done with the Yates... Surely, if I just put my head down and read I can check them off quickly. Right??
What's next on your to-read list?